"We saw BuzzyBooth at a trade show and loved the presentation. It was a great way to get patients to promote the practice, and streamline the photo-taking process. Getting consent from patients was a hassle but with BuzzyBooth we saved time for our staff and increased our customer base."

Kajal Joshi – DPD Smiles
The Challenge
Increasing The Number Of New Patients Is A Real Struggle
When Kajal Joshi graduated from Dental Medicine school back in 2012 she had a dream to start her own practice.
Being the oldest in her family with lots of cousins she grew up taking care of them and becoming very familiar with nurturing.
She knew that going into pediatrics was meant to be her path.
Helping children navigate their first visit to the dental clinic is one of the best experiences that Kajal could have.
Ever since she started DPD Smiles in Chicago IL in 2016, she has been struggling to establish her clinic.
The failure rate for a dental practice in the US is typically very low, but if it does happen it can be a huge disaster.
Back in the day, dentists could start their own clinics from scratch and have their schedules booked with patients before they even open their business.
Unfortunately, this is not the case today.
According to ADA, during the 2018-19 academic year, there were 25,381 students enrolled in predoctoral dental education programs.
Which resulted in market size for dentists in the US with $138B and 189,040 clinics opened based on Ibisworld.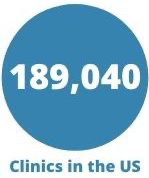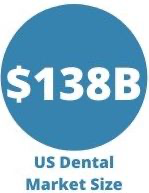 Between student loans, getting new patients, building a steady base of clients and insurance billing, Kajal was faced with challenges that most dentists encounter.
She knew something had to be done to grow her business.
After much research with trial and error, Kajal found that customer referral and finding out a way for her patients to promote the clinic is the best way to grow her client base.
One way she tried, was to ask her patients to take photos with their children at the end of the visit so she can post them on Facebook and Instagram pages of DPD Smiles.
Sadly, the first roadblock she faced was that any photo taken even with the approval of the patient needs to be HIPAA compliant.
"The process to get consent to use the photos, usually takes 15-20 minutes." Kajal said. Which turned out to be a bad idea.
Asking for referrals was also a major challenge.
Kajal was getting frustrated and needed to find a better way to get more patients.
The Solution
A Robust Tool To Generate Referrals And Increase New Patients
When Kajal saw BuzzyBooth Kiosk at a trade show she loved the idea.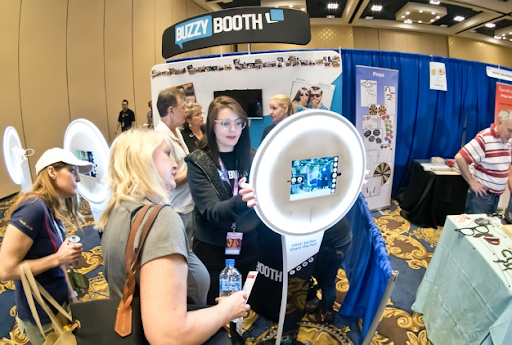 An interactive photo booth that would be deployed at the clinic and is connected to a fully automated marketing solution.
Every time a patient takes a photo or a video, the system will ask them to enter their information which includes email addresses and phone numbers.
Then it would send them the image or clip they took instantly so they can share it on their social media accounts.
The image is branded to the clinic.
Which meant that every time a patient shares their photo or video, their friends will see the logo of the business.
Kajal was hooked!
After a consultation with the team from Buzzybooth they deployed their Photo Kiosk.
The new gadget started to gain huge popularity with visitors and their patient kids.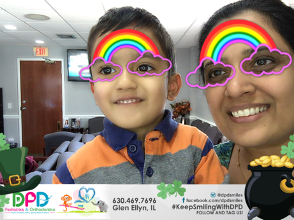 The fact that the solution made it very easy to get consent from patients to take photos was a major advantage.
DPD Smiles clinic started to get referrals from other clients from all these posts.
"We were able to streamline the photo-taking process and get consent, which saved us a lot of time" Kajal pointed out.
What was more amazing is the fact that the BuzzyBooth system helped them boost their reviews.
After the patient or their parent receives their photo, they are prompted with a message asking them to leave a review for the clinic.
Since the whole experience was fun and engaging it ended up with positive feedback and increased 5-star ratings for DPD Smiles across multiple platforms.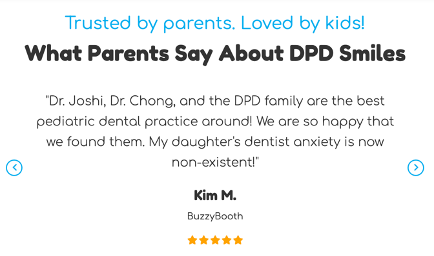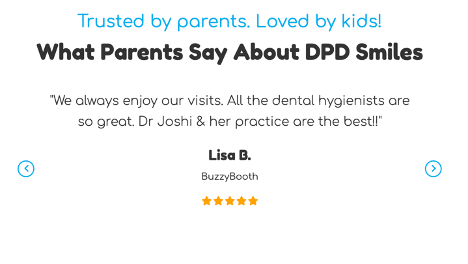 What makes BuzzyBooth different from other typical marketing solutions is the seamless way to collect patient information that can be used for marketing purposes.
The interactive photo filters add a fun element to the whole experience.
Kajal and her team were ecstatic and they were looking forward to how this new solution can impact the growth of their business in the upcoming months.
The Result
268,532 Impressions Over Social Media & More than 750 Photos Shared
After only one month of using Buzzybooth, DPD Smiles clinic was able to get 150 photos taken by their patients.
That resulted in over 14,000 impressions all over social media.
The fact that they had patients sharing their branded photos turned out to be a huge success for their business.
Which resulted in more revenues from new referrals.
Kajal explained, "One patient (Heidi) shared a BuzzyBooth photo on Instagram and her friend (Dee Marie) asked if she would recommend our practice".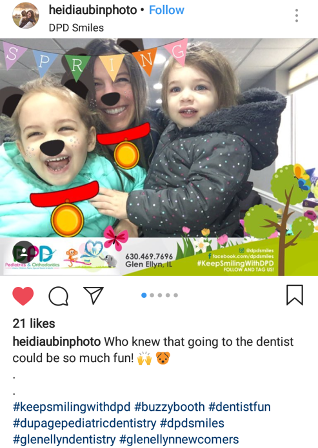 Results like this started to snowball and, in a few months, DPD Smiles was able to collect over 1350 contacts, get their branded photos shared over 740 times and gain over 268,000 impressions over social media.

If you are looking to increase the number of your patients, get more referrals, and gain a huge boost in positive reviews, then Buzzybooth might be the solution that can help you accomplish all of that.
Sign Up Today For a FREE Consultation
Apply Today To Qualify for a Free Consultation
"150 photos were taken within the first month, and 18 patients shared the photos and generated 14K in impressions. To date, we've generated over 268K+ in impressions."

Kajal Joshi – DPD Smiles