"With BuzzyBooth not only that we were able to get customers to promote for us, but we've also collected over 60,000 customer contacts and now when we have promotions we can easily reach out to all of them at once"

Minh Nguyen, Co-Owner – The Loop
The Challenge
70% Of Restaurant Customers Never Come Back For A Second Visit
Ever since siblings Minh and Loan Nguyen opened their Churros Joint "The Loop" in Orange County, CA back in 2016 they have been struggling to increase their Customer Return Rate.
Who could blame them?
The competition in the Restaurant space in the US is just insane!
California alone has over 68 thousand restaurants and more opening every few weeks.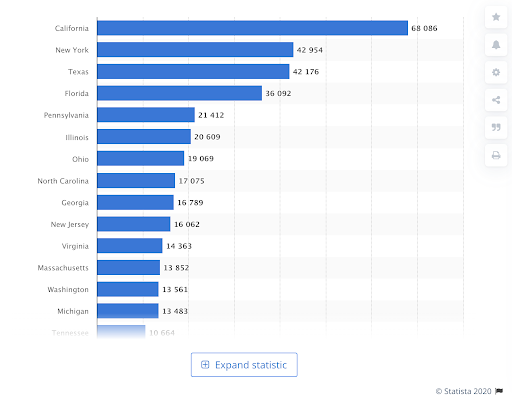 One major problem the brothers were facing is getting customers through the door.
And the chances of trying to get someone to return back to their spot was even more challenging.
According to a study by Thanx for customer retention, 70% of restaurant visitors never actually come back.
Not to mention, Minh and Loan were trying to promote to millennials.
Generation Y or Millennials have a whopping $600 Billion in spending power each year in the US.
However, 84% of Millennials are influenced by User Generated Content (UGC) and Reviews that restaurants have on sites like Google or Yelp.
According to a survey, over 51% of Americans trust User Generated Content to make their purchasing decisions.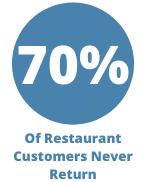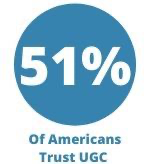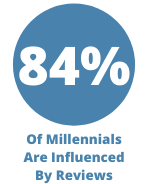 Most consumers search the internet for reviews before they step a foot in the door of any restaurant they see.
What's worse is they don't leave feedback unless they are upset from the service or had a bad experience.
So asking for a review was never easy.
The siblings were faced with a challenge and they knew they were losing money.
Add to that, keeping a track of their customer base was a tough task.
Trying to capture phone numbers and email addresses of their clients so they can target them with ads or promotions was very difficult especially that most of them would take their order and just leave.
Between tracking visitors, collecting their information and sending them special offers or announcements about new menu items, there were just too many things to monitor.
They needed to find a solution that can help them cut this drain and get customers to keep coming back…
The Solution
Simple and Easy Way to Collect Contacts and Increase Returned Customers
When Minh co-owner of the Loop first saw a demo for BuzzyBooth, it ticked all the boxes for him right away.
He was looking for a solution that can help track down those customers and entice them with promotions or offers.
Since the Loop was targeting millennials, Minh was also trying to create a fun and engaging environment for all visitors in his restaurant.
Buzzybooth made it super simple to capture all customer data in a seamless way.
They installed their first BuzzyBooth Kiosk in Westminster location.
Every time a customer takes a photo or a video with the Kiosk and enters their information, the software automatically collects their phone number and email address.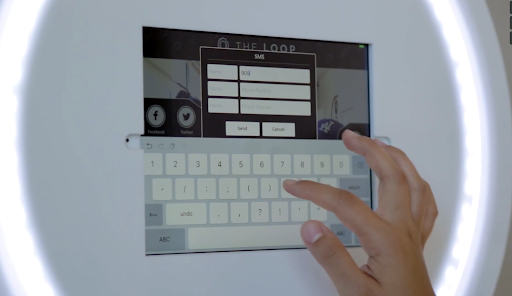 Then instantly sends them the photo or the video to their email or phone number so they can start sharing it on their social media accounts.
The software also asks the customer to leave a review which was in almost all cases a positive experience.
Soon after, they had a big list of happy customers that they were able to promote to anytime.
Even better, Buzzybooth Kiosk created a fun engaging in-store experience for The Loop.
It allowed customers to easily take photos with different types of filters.
What makes Buzzybooth Kiosk unique from other traditional photo kiosks is the interactive filter feature.
The Facial Recognition Filters made it super fun and easy for users to take photos that left them feeling happy which enhanced the whole experience at The Loop.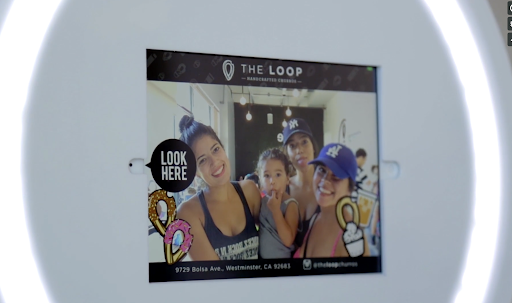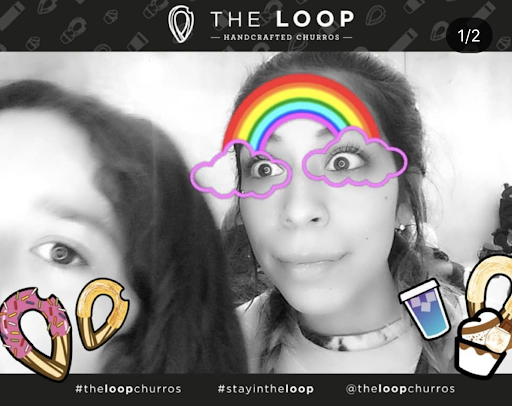 The software that comes with BuzzyBooth Kiosk allowed the Loop to create effective promotional campaigns.
Every time they released a new menu item or they wanted to run a promotion, The Loop could easily do that with a couple of clicks.
They were also able to reward returning customers instantly which increased sales and loyalty.
Before they knew it, their customers were promoting their restaurant and acting as Brand Ambassadors for their business.
Because the photos were branded to The Loop, soon the name started to show up on all these social media accounts which created a HUGE buzz for them.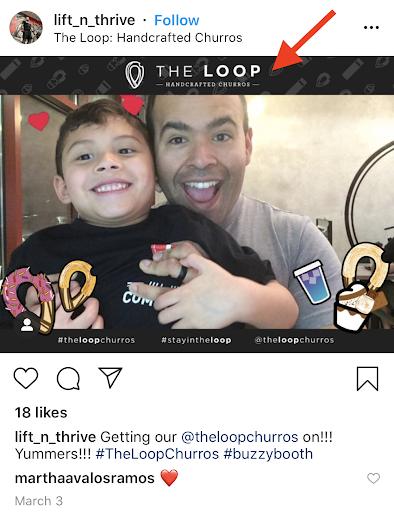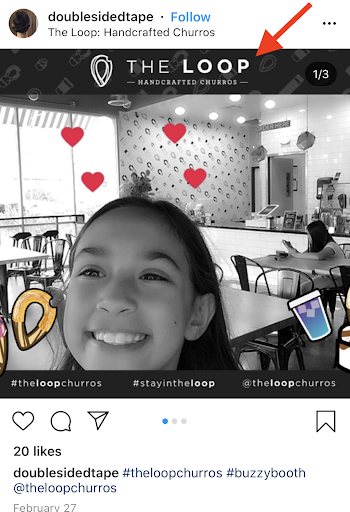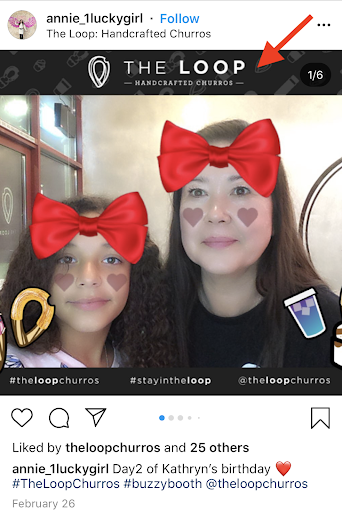 The Loop was able to capture a lot of those lost leads and retarget them with marketing campaigns using BuzzyBooth software.
The Result
Over 60,000 Contacts In A Record Time!
After installing their first BuzzyBooth Kiosk, The Loop was eager to test their retention and run campaigns for their customers.
Buzzybooth software allowed them to increase their referral with a click of a button.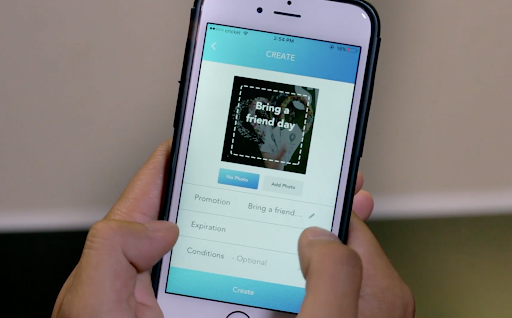 Not only was the process of collecting contacts seamless at Hurricane, but they've also seen real business results.
Choosing between email or SMS, they were able to instantly connect with their customers and send them promotions or entice them about a discount or special offer.
It was also easy to track how many users opened their message and how many have redeemed the offer.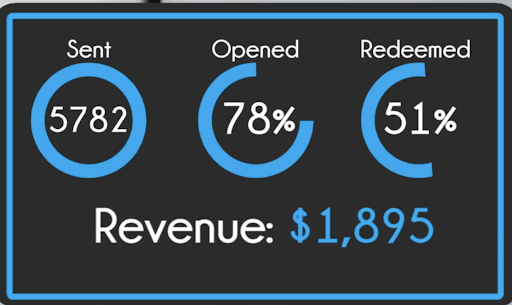 Soon they were able to see the results..
Over 9.8M impressions generated from people seeing their posted content.
The software made that possible on the back-end, by tracking links on each shared photo then calculating the number of impressions.
Engagement was off the charts and they had over 27,000 shares on social media.
They've also managed to collect over 60,000 contacts and increase their customer base and create highly targeted campaigns to grow their revenues even more..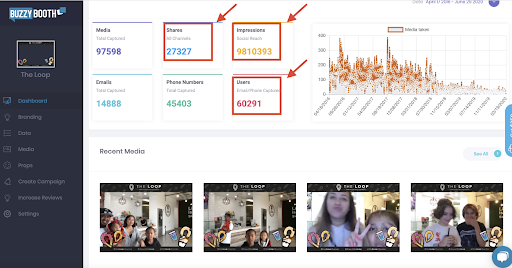 Ever since, The Loop has been growing its customer base, increasing its online presence through positive reviews, and gaining a big number of customer referrals along the process.
Buzzybooth helps Restaurant Owners create effective marketing campaigns with the easy to use Photo Booth Kiosk integrated with a Marketing Automation Software that can help:
·  Build a solid online presence across different social media channels
·  Gain positive reviews and,
·  Increase customer referral
If you're struggling to grow your business or looking to increase your customer retention or even bump up your reviews, then maybe we can help.
Click below and get Your Free Consultation NOW
"BuzzyBooth has all of the requirements we're looking for, customized branding and messaging, easy to use software and doesn't take up too much space"

Minh Nguyen, Co-Owner The Loop