"In 4 months, 230 5-star reviews got posted, and 25 was posted on Google, 36 was posted on Facebook, and 39 was posted on yelp."

Edward Sercia, Lips Restaurant, Marketing Manager
The Challenge
The Struggle To Get 5-Star Reviews
Lips have been serving up dinner, drinks and drag shows across the US for over 25 years.
However, like most businesses they were struggling to get positive reviews.
92% of guests usually research a restaurant looking for reviews before deciding to dine in.
Which means that places without an online presence don't even have a chance.
Online reviews on sites like Yelp, Google, TripAdvisor or even Facebook were essential ways to promote the shows for Lips.
They were having a hard time asking their visitors for feedback.
Back in the day before the widespread of internet, restaurants used to rely on critics to get a huge boost in their sales.Now, 77% of diners say they trust a review from another customer more than they would from a critic.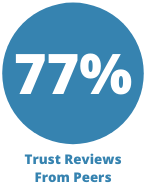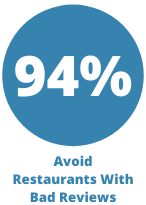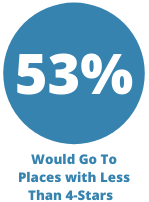 Most consumers search the internet for reviews before they step a foot in the door of any restaurant they see.
And because of the availability of reviews across multiple platforms, most people will check other social media channels or several review sites before making a selection.
Making it extremely difficult for restaurants like Lips to gain the trust of their visitors.
What's worse is, if a visitor had a negative experience, they are more likely to talk about it.
And once the review is posted, the restaurant can really take a big hit.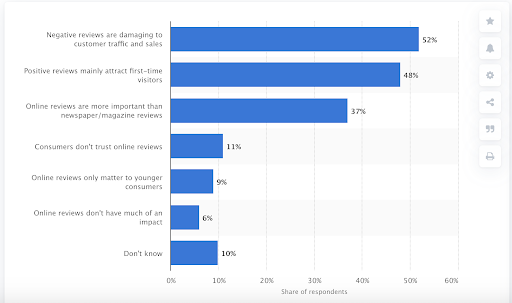 94% of restaurant visitors say that negative reviews have convinced them to avoid it.
It's almost impossible to track and hide negative feedback before they get published.
Typically, the only way to remove it, would be if the original poster decided to take the review down.
And that is after it's already out there for other people to see.
Unfortunately, the potential to lose customers because of bad reviews can reach up to 70%.
According to a study by Brightlocal, businesses without a 5-star rating risk losing 12% of their customers and only 53% of people would consider using a business with less than 4-star rating.
For Lips, managing their online reputation is something they were taking very seriously and they could not afford to gamble with.
"We didn't really have a review software in place to help us generate reviews" said Edward, Marketing Manager from Lips.
They were getting desperate and needed a way to boost their customer feedback.
At the same time, they wanted to control negative reviews (if any) from being posted before they find out the hard way.
The Solution
Simple and Effective Way to Get Positive Reviews
When Lips first heard about Buzzybooth it was nothing short of a major relief.
Designed to send automated review requests and queue negative ones before being posted, Buzzybooth solution was exactly what they were looking for.
Lips initially had to hire an expensive photographer to roam around in the restaurant and take photos of guests.
When they learned about Buzzybooth Photo Kiosk and how it can take interactive photos or videos, it was a perfect match.
The one thing that makes BuzzyBooth different from other solutions is the unique automated review request that gets sent to customers after they take their photo or video.
The first BuzzyBooth Kiosk unit was installed and the software was up and running in less than 15 minutes.
Lips had a few shows after that and people started to snap photos one after the other.

After their phone number and email address is collected, Buzzybooth software sends an automatic request for customers to leave a review.
Once a review is submitted, Lips would get a notification and they can allow the review to be posted on sites like Google or Facebook.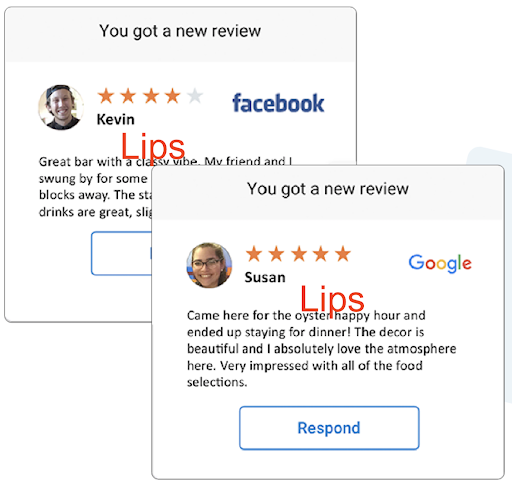 If they receive a negative one, they can then use it as feedback and reach out to the customer to try and resolve the issue.
Lips was able to boost their positive reviews since almost everyone loved the funky filters that came with the Buzzybooth kiosk.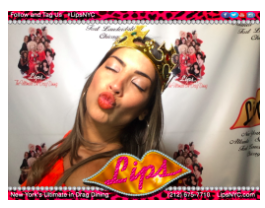 Not just that, the software made it possible for Lips to send out blast promotions or news for upcoming events.
Creating a marketing campaign was just a few clicks of a button.
The software also made it possible for their guests to refer the restaurant to their friends.
Every time a customer takes a photo and shares it on their social media account, the branded image or video gave Lips a big exposure which generated even more revenue and brought in more visitors.
The Result
230 Positive Reviews In Less Than 4 Months
In a matter of weeks, positive reviews started to pour in.
Customers were leaving their feedback on Google, Yelp, and Facebook.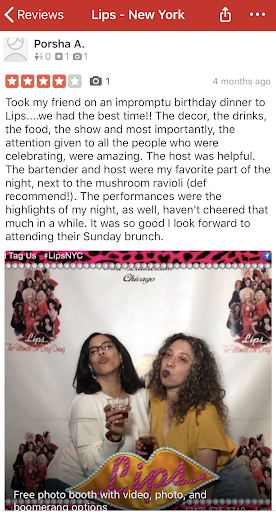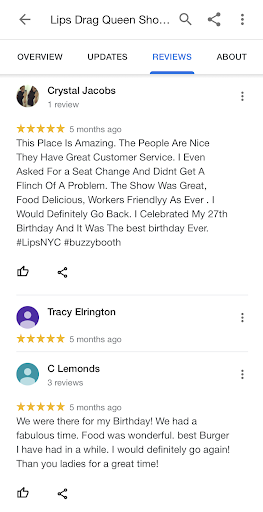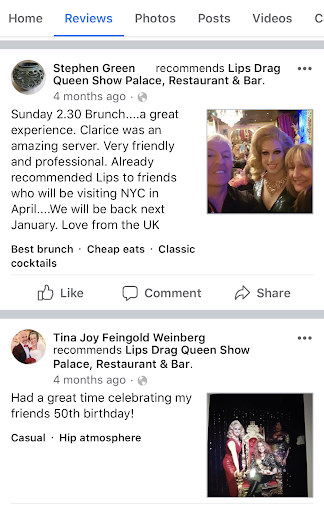 And in less than 4 months, Lips were able to gain over 230 reviews just from using Buzzybooth.
Which had a huge impact on their restaurant.
Stopping negative reviews from being posted was also a major advantage.
After running a few campaigns with Buzzybooth software they were able to get over 4.4M impressions and collect just over 21,000 contacts.

With phone numbers and emails collected, they were able to easily send announcements and promotions for special events using BuzzyBooth automation feature.
Ever since Lips has been getting a steady flow of positive reviews from happy customers.
Their brand name has been the talk of the town on social media thanks to Buzzybooth.
If you are looking to magnify positive reviews for your business and control negative ones then Buzzybooth might be the right solution for you.
Get in touch for a Free Consultation Now
"Edward Sercia, Marketing Manager-Lips" It is definitely one of the best review software we've seen since we don't have to do anything and everything is pretty much automated."