"BuzzyBooth helped us capture lots of leads at different events through free sponsorship"

Sascha, Patient & Marketing coordinator – Woolaver Orthodontics
The Challenge
Established Practice With No New Leads
Born with a cleft lip and a palate and undergoing braces for 13 years, Dr. Chris Woolaver made it his mission to become an orthodontist and serve as many children and parents as he can.
When he opened his clinic Woolaver Orthodontics in Phoenix Arizona over 2 decades ago, he wanted to offer fast and minimally invasive service to his patients.
Oral conditions are among the fourth most expensive to treat in the US.
According to FDI World Dental, every year, Americans spend $110B on oral healthcare.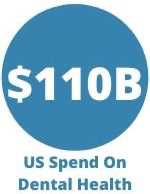 Dr. Woolaver wanted to offer an affordable service for his patients while maintaining high-quality service.
Unfortunately, getting a constant flow of new clients while raising revenue, was becoming a real dilemma.
The overhead cost for running a dental clinic started to shoot up and something had to be done to increase the number of new patients.
Add to that, the limitations for fee settings determined by third-party payment companies were among the highest-rated costs for dentists like Dr. Woolaver.
The challenge to generate revenue at the current cost was getting overwhelming.
The situation got worse when the clinic started to evaluate churn among their existing clients.
Patient attrition rate is anywhere from 10-12% for an established dental practice and can go up to a whopping 20% for new dental practices based on a study from Dentrix.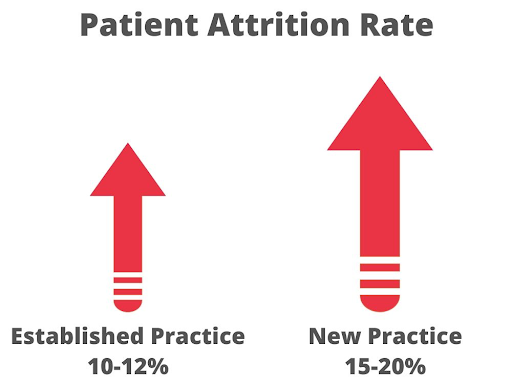 This means that if the clinic has four chairs, it needs to find 30 to 40 new patients every month just to sustain growth.
Dr. Woolaver saw the value of referrals from friends and family members.
83% of patients say they completely or somewhat trust the recommendations of friends and family when they are referring them to a new doctor.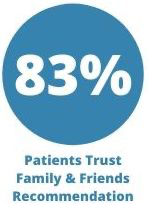 And because the clinic was involved in the community, they saw the potential to promote the practice in local events.
Sadly, handing out flyers and business cards during those events proved to be a lost cause.
They were not getting enough results as they hoped for and there was almost no way to measure the return.
Something had to be done.
The Solution
An Effective Way To Generate Patient Leads
Dr. Woolaver assigned the task to find a solution to Sascha, his patient & marketing coordinator.
She was looking for a system that can help them generate leads from these events without having to pay big money to sponsor them.
When she came across BuzzyBooth, it was exactly what they were looking for.
Initially, the BuzzyBooth Photo Kiosk would be installed in the clinic.
Every time a patient snaps a photo or takes a video and enters their information, the system will record the data which included both email and phone number, and saves it in the client base.
Then it would send them a branded photo straight to their phone or email.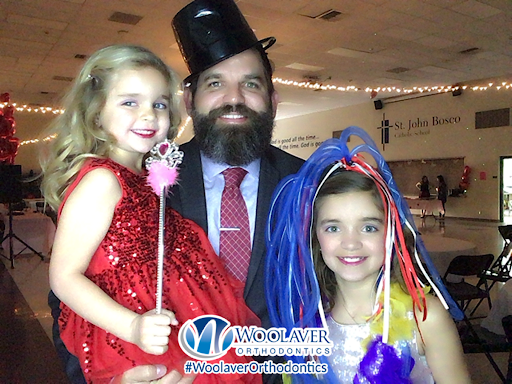 These photos or videos are shared on their social media accounts.
Which opened the flood for more referrals to the clinic.
Another big plus was the automated review system.
Once any photo or video is submitted, an automated message would be sent to the patient asking them to leave feedback.
Reviews are then queued into negative and positive.
Positive ones are encouraged to be posted right away while negative ones are sent as notification for the clinic so they can inspect the issue and resolve it with the patient.  
And because the clinic wanted to double down on the opportunity of leads, they would send their Photo Booth to schools or local events in the community as a service for people to take free photos.
Since schools typically pay anywhere from $800 to $1200 to rent a photo booth, this was a major advantage for Woolaver Orthodontics and it counted as a free advertisement while the school rented it without having to pay a dime.
People started to line up and take photos at these events at the same time Woolaver was capturing all those leads and the branded name was being pushed everywhere on social media.  
When the event is over, the photo booth goes back to the clinic so more referrals and leads can be generated.
After a few months of using BuzzyBooth the results came in..
The Result
Over 1,500 Leads From 10 Events
After deploying the BuzzyBooth Kiosk in several schools and even in an engagement party, Woolaver Orthodontics managed to collect over 1,900 leads.
The system was so successful that the clinic managed to collect over 1,500 leads from only 10 events.
"We were able to capture lots of leads in events for schools like Horizon Honors School for their annual party and Saint John Bosco Catholic School during a private event." said Sascha.
The practice was being promoted on a huge number of social media accounts.
Which helped them generate over 300k impressions.

During the upcoming months, Woolaver Orthodontics was actively participating in their community through these events and using BuzzyBooth to promote their business.
Creating sharable images and videos using BuzzyBooth proved to be the most lucrative strategy for the clinic.
They were able to maintain their high quality of service while increasing their client base from referrals and shared content using BuzzyBooth Photo Kiosk.
Setting up the kiosk takes less than 15 minutes and the user-friendly software is designed to automate the marketing process.
If you are looking to grow your revenue and boost your lead generation for your dental practice then get in touch with our team at BuzzyBooth.
Click on the link below for a FREE consultation
"Allowing patients to promote our practice and easily generate leads through our local community events proved to be a huge success thanks to BuzzyBooth"

Sascha, Patient & Marketing Coordinator – Woolaver Orthodontics.